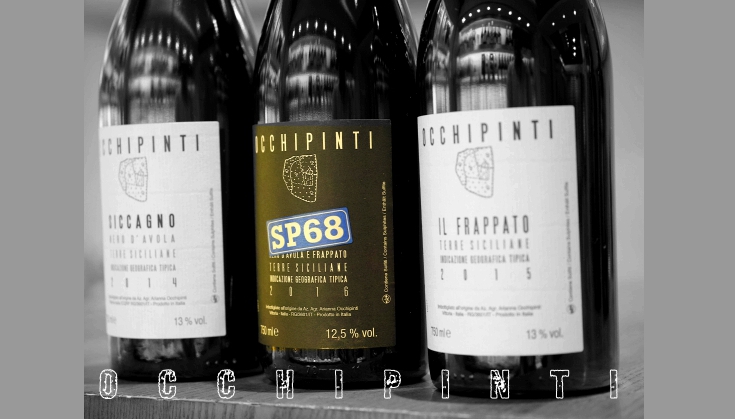 Arianna Occhipinti is based in the Cerasuolo di Vittoria DOCG, where she grows Nero d'Avola and Frappato grapes. Her uncle is
Giusto Occhipinti, a Sicilian winemaker of the COS estate
who has been making wine since 1980. When Arianna was 16, she accompanied her uncle to VinItaly (wine expo in Verona) and was very inspired by the wine culture and people.
After a while, Arianna has released first vintage under her own label starting at age 22. She started with 1ha of vineyard and has expanded to 12ha(owns 10ha and renting 2ha old vines) of Frappato and Nero d'Avola today. She also grows Albanello and Muscat which are local white grapes. The vinyards have been managed without any chemical since the beginning.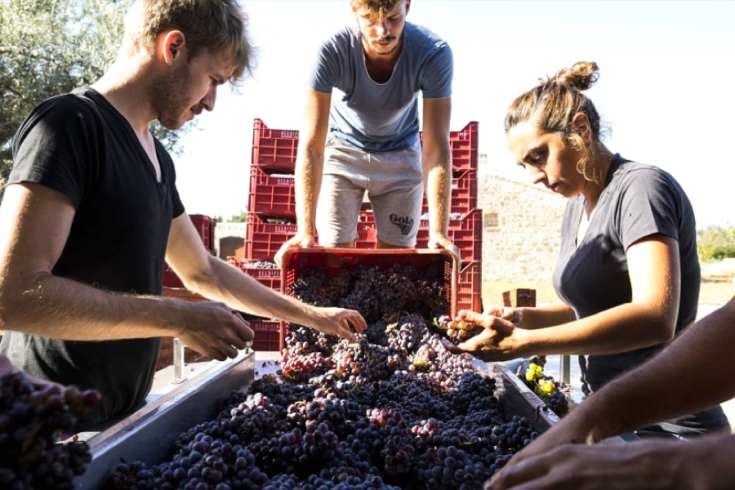 Goethe said: "Substance is nothing, what counts is the gesture by which they are made." And the first thought that I've learned from wine making it was to accept. Accept the diversity of soils, the slope of the ground, the altitude, and the originalityof a vineyard.
To accept means to respect. To respect the earth and its balance. Respect the vineyard with skilful gestures of a sensitive agriculture To respect the fermentation through the use of local yeasts. Respect the wine as if it was a person. A person who takes with him/her, a world, a history, an atmosphere. And it tastes like the land where it was born from.
Mine is not just an organic wine. It is a natural wine as I think about myself, that's how I am. It comes from my sensibility towards true things and from my Gestures, my loving attentions. A wine that, in its harmonies and roughness, talks about the land where it comes from and also about me. That's why I think that the natural wine, besides being a good wine is also a human wine.(Arianna Pcchipinti)