Françoise Bedel - Pure Biodynamist.
Since 1979 when Ms.Francoise Bedel started to manage the estate, Champagne Bedel has continuously been improving and shifted to biodynamic. Bedel is the first qualified member of BIODYVIN* from Champagne region(2002). She met homeopathy in the process of seeking good way to cure Vincent(Francoise son)'s disease. She also had got an interest in Biodynamie which uses similar idea and methods. Then, she began to introduce Biodynamie to her vineyards(1998). Today Bedel is recognized as an icon of Biodynamic Champagne, and also finest producer of Pinot-Meunier.

One of the disadvantage of small producer is short ageing period. They cannot afford long ageing period therefore wines are relatively young. But Bedel took extremely long ageing period and then release the bottles. The wine acquires depth and integration.
*BIODYVIN is a group of pure biodynamist and established by
Lalou Bize-LEROY
and
Anne-Claude LEFLAIVE
.





Between Sky and Earth - 天 地 之 間



Entre Ciel & Terre = Between Sky and Earth, this is a name of cuvée of Bedel which is expressing personality of Bedel's Champagne and fundamental of Biodynamie well. (the picture above is old label design of Entre Ciel et Terre)

Vineyards



BEDEL cultivates 8.4 hectares of vines spread in the barks of the Marne river, over different areas: Crouttes-Sur-Marne, Nanteuil-Sur-Marne, Charly-Sur-Marne, and Villiers-Saint-Denis. All 7 ha of vineyards had been converted to Biodynamie and certified by Ecocert in 1999. And vineyards has been expanded to 8.4 ha since 2006 and managed by Biodynamie.





78% of surface is for Pinot-Meunier which is supple, fruity varietal with an intense bouquet. Developing well over time, it gives the wine roundness and a supple smoothness. Bedel produces finest Pinot-Meunier in Champagne. 13% for Chardonnay and 9% for Pinot-Noir.




Geografical distribution of the grape varieties:



- Crouttes-Sur-Marne : Pinot Meunier, Chardonnay




- Charly-Sur-Marne : Pinot Meunier, Chardonnay




- Nanteuil-Sur-Marne : Pinot Meunier, Pinot Noir




- Villiers-Saint-Denis : Chardonnay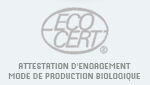 ---