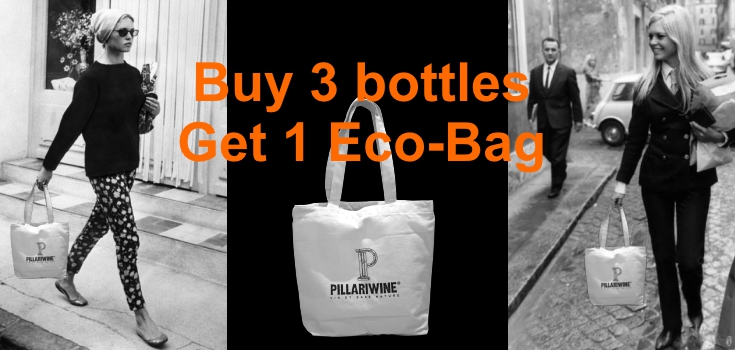 If you purchase 3 bottles and pick-up the wines,

you can get 1 nice Eco-Bag at PILLARIWINE showroom.

*This promotion is for Pick-up orders only.
*Quantity is limited. First come, first serve.


---
N O T I C E
- Environmental Levy Scheme on Shopping Bags -

We respect "Environmental Levy Scheme on Plastic Shopping Bags" policy
of Hong Kong Government.

50 cents must be charged per one shopping bag.
*Our shopping bag is made of paper and plastic.
Thank you very much for your kind understanding and
contribution for global environment conservation. Please bring your own Bag.