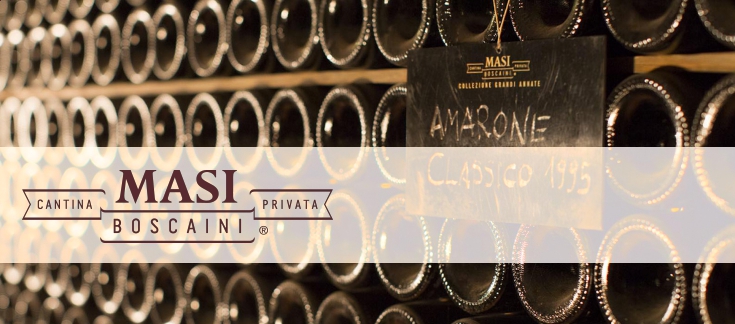 MASI Private Reserve

[Limited Edition]

The Boscaini family has always had the tradition of keeping back bottles of Amarone from the best vintages in their own private cellars.

The practice began as a family habit in the nineteenth century when Paolo Boscaini liked to keep back wine from vintages which had a particular family significance, such as weddings and the births of children and grandchildren. It was Guido who really established the tradition in the next century, beginning in the 1920s, as he had a habit of keeping reserve quantities of the best vintages, also so as to compare vintages as they evolved with age.

The tradition continues today, and is the source of the most important and the finest collection of old Amarone wines: a tradition that the Boscaini family keeps alive with love and dedication. Today, part of collection is released to enthusiastic wine connoisseurs through limited number of quality oriented wine merchants.
Secret of Amarone - APPASIMENTO

Grape Appassimento is the traditional method used in the Venetian regions to concentrate aromas and tastes in wine. The grapes are laid out on bamboo racks in drying lofts for the winter period before vinification. This is an ancient technique, in operation for centuries in the area.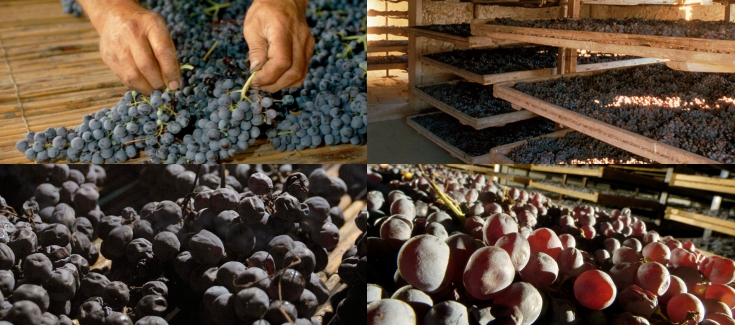 Collection of Great Vintages
The Collezione Grandi Annate (Great Vintages Collection) is made up of rare bottles that are the sublime expression of our best terroir sites and the finest vintages, such as the historic 1964, 1983, 1988, 1990, 1995 and 1997.
These wines are the product of the love and artisan care that the Boscaini family have always lavished on the art of winemaking and they are kept with the proper respect due to precious objects. These are valuable wines for the completion of important cellar collections and for tasting and sharing with close friends. Their gift is intense feelings of joy and emotion.



Spirit of Cantina Privata Boscaini
A unique collection of fine wines, precious cru selections and great vintages of Amarone, produced in limited quantities and only when Nature is at her most munificent.
This is the Cantina Privata Boscaini : an extraordinary family and territorial inheritance, a tangible expression of the values cultivated in time, a collection of "liquid treasures", to be conserved with the maximum care and shared with the best friends and closest wine passionates.
"You want to know what real luxury is? It's authentic products made from raw materials selected with care and encapsulating the experience and the know-how that comes from a long tradition. Their quality lies in their essence and has no need of exhibition. This is the spirit of the Cantina Privata Boscaini." / Raffaele Boscaini seventh generation