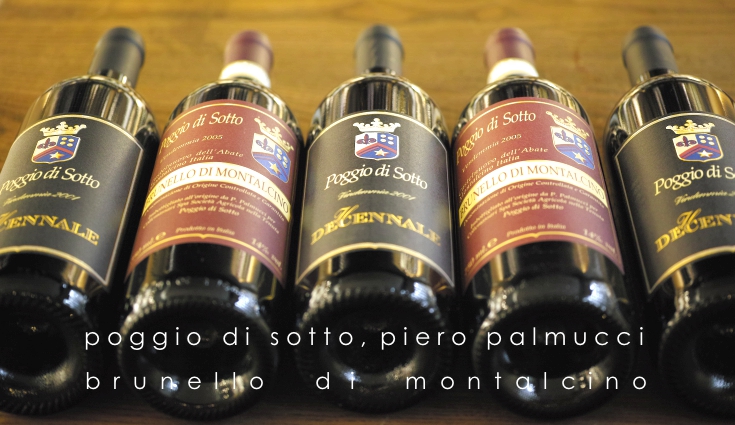 Attention : Cork of POGGIO DI SOTTO wine is very tight and hard to uncork. This is normal. Please use leverage properly when you use wine-opener.
Legend 1991 - 2010 : decades of Gambelli and Palmucci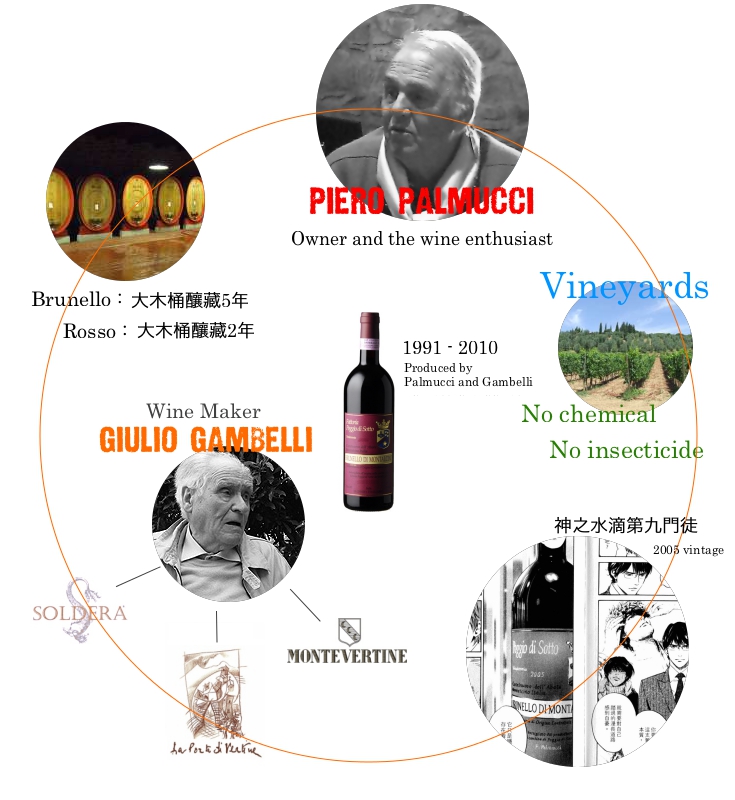 The owner and the wine enthusiast Mr.Piero Palmucci bought land in Montalcino and started wine making in 1989. The first vintage was 1991. He produced 20 vintages and he passed winery to his friend in 2011.
Piero Palmucci

,在酒莊成立之前,曾經花了多年的時間在

Montalcino

區內進行研究與探勘,最後才在

Castelnuovo dell'Abate

小產區內買下第一片南向坡地上的古老葡萄園,用自然的方法釀造、不加農藥和

殺蟲

劑

,香港市場存貨極小,我們以十分好的價格分享給大家,希望大家喜歡。
- 神之水滴第9門徒
- Montalcino最頂尖的名莊之一
- Gambero Rosso, Wine Advoacte, Wine Spectator等重要媒體的高分肯定
- 公認為是Montalcino區內最好的小產區
- Brunello : 5年大木桶釀藏
- 意大利神級釀酒師

這支葡萄酒並不追求名聲,它只是穩重地存在著, 你要為選擇了我的自己而自豪