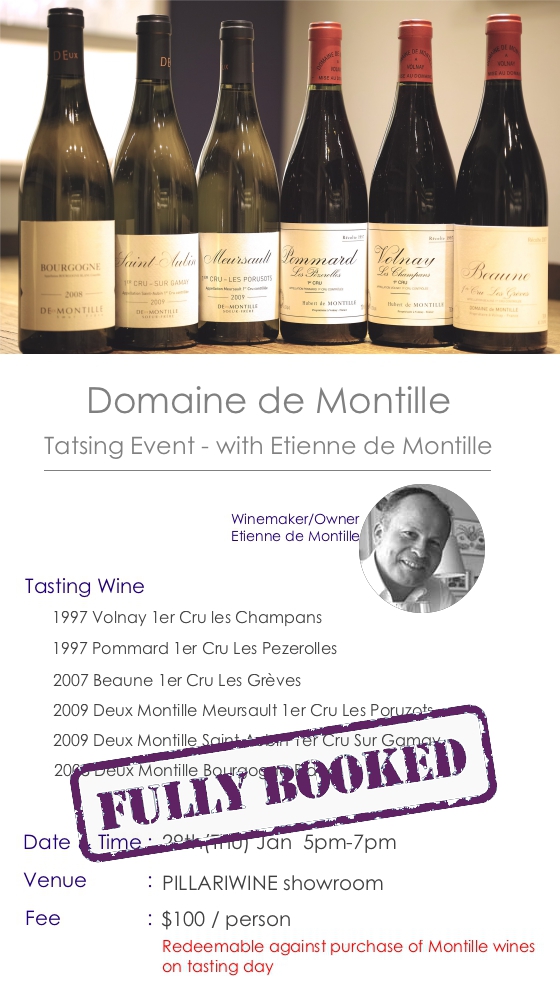 ---
We are sending booking-confirmation to applicants with the details of payment information.



*Seats are so limited. We could receive only 20 guests this time. Sorry for this inconvenience.

Organic farming et Biodynamic
Domaine de Montille practice organic farming since 1995 and Chateau de Puligny-Montrachet sonce 2002.
The Vines
Over the course of 20 years (1985-2005), Domaine de Montille progressively – and naturally – turned to organics and then to biodynamics. Chemical fertilizers, pesticides and synthetic fungicides were completely abandoned so that the soil and vines could return to their more natural state. Today the Domaine claims a complete rupture with traditional agriculture but not to such an extent that they make biodynamics a "religion". In 2012, the Domaine will be certified as "Ecocert Bio". Above all, this is an agricultural methodology applied from a pragmatic approach: listen to the soil and the plants, promote and encourage the development of the vineyards and work in harmony with the natural cycles of the planets and phases of the moon to reinforce the vineyards.