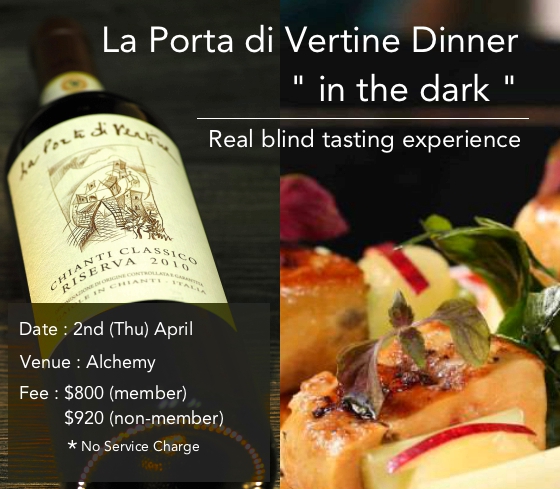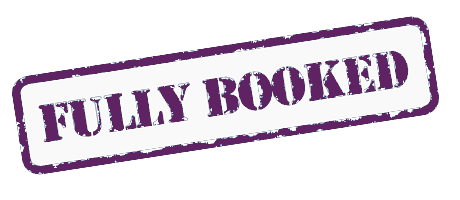 This Wine dinner is composed by two sections.
The first 3 wines are served with canapés at "Alchemy Gastro Lounge",
and 3 Chianti Classico Riserva 08, 09,10 are served with 2 courses
at pitch-black restaurant downstairs called "Alchemy in The Dark".
Alchemy in The Dark is completely blacked out
with multiple layers of heavy curtains and zero forms of lighting.
This is the real blind tasting experience with wine-maker of La Porta di Vertine.
「黑暗中晚宴」顧名思義,就是在一個全黑、
伸手不見五指的地方裏享受晚餐,身處於黑房裏,是完完全全看不到的。
晚宴中有兩道菜和三款Reserve 08,09,10在樓下一層黑暗中晚宴進行,
頭三款酒和甜品會在樓上進行,可以輕鬆一點品嚐餐前小食和飯後甜品。
Menu & Wine
Selection of canapés at Gastro Lounge
2013 Rosato Sangiovese 100%
2010 Sassi Chiusi
2011 Chianti Classico
Main Course 1 & 2 at Restaurant in the dark
2010 Chianti Classico Riserva


2009 Chianti Classico Riserva




2008 Chianti Classico Riserva
Dessert and Coffee/Tea at Gastro Lounge
Date :
2nd (Thu) April - 7pm start
Venue :
Alchemy
16 Arbuthnot Road, Central
中環亞諾畢道16號
Fee
:
$800 (member) / $920 (non-member)