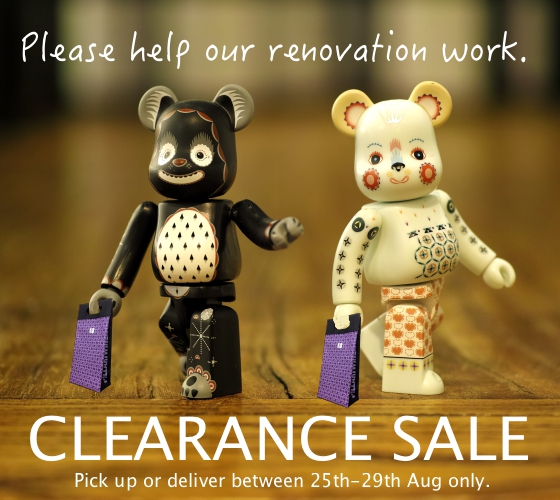 N o t i c e
Shop Renovation Work : 31st Aug - 4th Sep
We

OPEN

the shop during renovation period with limited space.

Operation hour is same as usual. 12:30-19:30

Shop area will be limited. Sorry for this inconvenience.


C l e a r a n c e S A L E
25th(Tue)-29th(Sat) August
Shop Stock Clearance SALE is ongoing before the renovation work.
* Pick up or delivery between 25th-29th Aug

ONLY

.

* We do not prepare item list. Please visit us and enjoy shopping with special price.

* This Clearance SALE is only for shop stock. Online shop does not show SALE price.

*

Please do not call shop

to ask staff promotion item and price.

* No return, no refund for SALE item


Thank you for your cooperation.