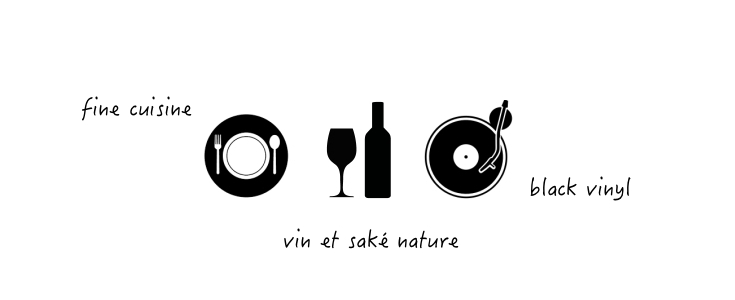 19th(Mon) September at 7:00 p.m.


at Queen Hollywood


G/F, 258 Hollywood Road, Sheung Wan, Hong Kong


Tel : 2559 6077
Wine Bar "Bacchus" 復活 IV. We brush up menu, wine selection and vinyl selection. "PILLARIWINE - Vin et Saké Nature" will serve new selection of natural wines and sake with perfect condition.

Chef Katahira usually creates extremely fine, delicate and complex cuisine based on Italian technique. For this event, he will back to his roots and will serve "fine and simple" Italian dishes.
香港上環。
ハリウッド・ロードが
クイーンズ・ロードに突き当たる場所に位置する「クイーンハリウッド」の
シェフ片平琢磨氏は、イタリア料理の技法をベースに高品質な日本食材を用いて繊細を極めるコース料理で高い評価を得ていますが、その彼ががかつて大阪で開き、毎夜ワイン好きたちが集った
伝説のワインバーが 「バッカス」。原点に立ち返ってシンプルでストレートな勢いのある料理も披露したい、という片平シェフの希望で「Bacchus復活」が企画されました。PILLARIWINE - Vin et Saké Nature が万全の温度管理で輸入し、最高のコンディションに整えたワインと日本酒をご提供いたします。もちろん音楽はアナログレコードでプレイ。

第四回目の9月19日は、ワインのセレクションを一新して開催いたします。