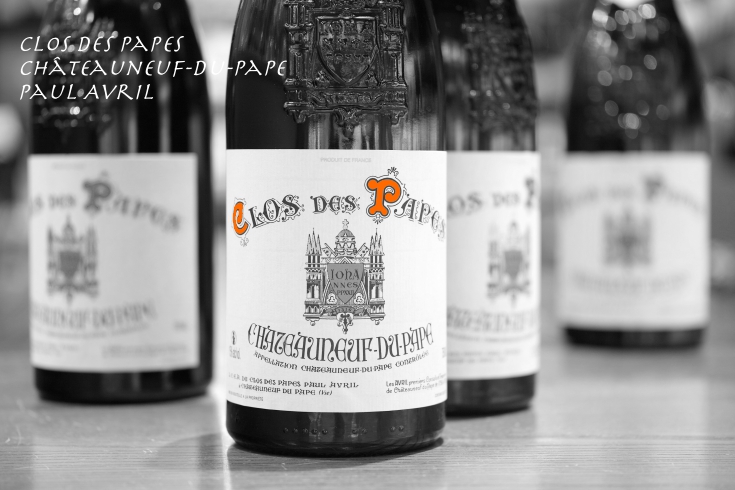 One and Only Character with highest quality



Paul Avril (1873-1962) was one of the people behind the creation of the appellation Chateauneuf du Pape. In 1896 he started to sell his wines with the name Clos des Papes. The second generartion Régis Avril (1901-1987) delivered wines to two presidents of France General de Gaulle and Georges Pompidou. The third generation Paul Avril (1937-2009) started working at the domain 1963 at first together with his father and later for many years with his son Paul-Vincent Avril.

Paul-Vincent Avril (1965 - ) came back to domaine in 1988 after studying at wine school in Burgundy. He had an idea of finesse and elegance and his main concern was how to enhance these factors in Chateauneuf du Papes which has strong power. Paul-Vincent successfully implemented finesse and elegance and this is the one of the big reason why Clos des Papes is considered as one of the top wine in the world today. It's character is
"one and only".


The key of the high quality is extreme low yield, which is around 20hl/ha, and it is 1/3 to half of Bordeaux wines. As a result, the wine obtains great concentration and purity. On the other hand, this wine has remarkable complexity. This complexity comes from 24 different parcels of 32ha vineyards. Recently(since 2011) Clos des Papes was certified as "agriculture biologique", but actually their vineyards have been managed by natural way since beginning.


The wine obtains high rating by WA and WS constantly, especially matured vintages have premium value in the market and at the auction.


65% Grenache, 20% Mourvedre, 10% Syrah and 5% others.