Madame Lalou Bize-LEROY

Madame Lalou Bize-LEROY has three channels to produce her wines. 1.Maison LEROY, 2.Domaine LEROY, 3.Domaine d'Auvenay. Maison LEROY was founded in 1868 by Mr.Francois LEROY, and they established position in Bourgogne as a top negotiant which is quality oriented without compromise.

In 1942, Mr.Henri LEROY took share of
DOMAINE DE LA ROMANEE CONTI
and started to reform everything to revive
DRC
. (In mid 20th century,
DOMAINE DE LA ROMANEE CONTI
was in slump.
DRC
totally lost their fame and quality). Successfully he could revive domaine and let it back to top position in Bourgogne. His daughter Lalou LEROY took over Maison LEROY in 1955 and ownership of
DRC
. We can see LEROY's sticker on the bottle of
DRC
wines between 1971- 1988.

She bought vineyards from Charles NOELLAT and established her own domaine in 1988. Besides, she bought another vineyards and named Domaine d'Auvenay.

In 1991, she decided to concentrate to Miason LEROY, Domaine LEROY and d'Auvenay, then she exited from
DOMAINE DE LA ROMANEE CONTI
.
Henry-Frederic ROCH(owner of Domaine Prieure-ROCH)
, nephew of Lalou LEROY took over her position and has been acting as a co-owner and representative of
DRC
today.


Madame Lalou Bize-LEROY is well known as an radical and pure Biodynamist. This is a famous story that she was inspired by vineyards of
Nicolas JOLY
, and she decided to introduce Biodynamie to her vineyards. She realized intuitively that is what she need to do, just after stepped into
Nicolas JOLY
's vineyards in 1988.


Maison LEROY is very famous and respected for its top quality selection and storing vintage bottles. All wines are selected by Madame LEROY(her tasting ability is considered as top of tops in France). She doesn't make long term contract with growers to avoid any compromise. She takes only the best grapes in every vintages. After the bottling, she keeps those wines in the cellar and wait until the best timing(to drink) comes.
---
Keywords

Dozens of legendary stories and full of mysterious image.
Her wines are praised sky-high, but its production is so tiny.
Every Leroy's wines are ultimate and secret of BOURGOGNE wines.
These keywords below help you to get close to Leroy.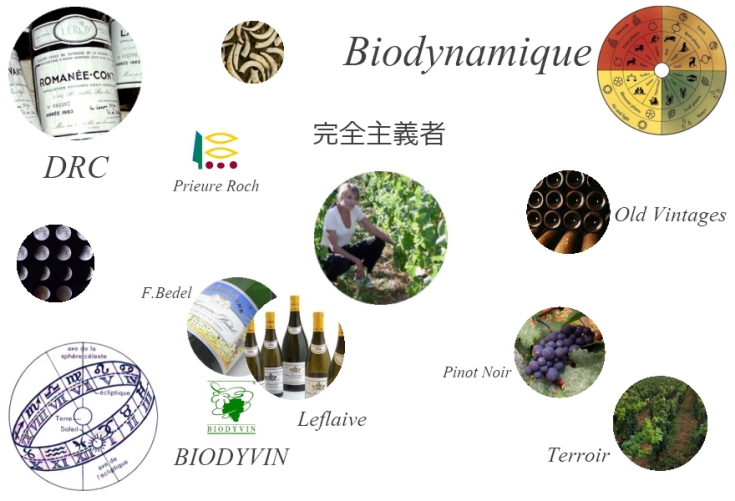 Domaine / Maison Leroy
|
Domaine de la Romanee Conti
|
Domaine Prieure Roch
---
Nicolas JOLY, Madame Leroy and Madame Leflaive established "Renaissance des Appellations" years after. This group is crossing all over the world, 16 countries and 191 producers are belonging to(Aug 2013). Trapet, Leon Barral, Il Paradiso di Manfredi belong to this group. To be a member of this group, wine producers are required to maintain the naturality of vineyards and cellar-work.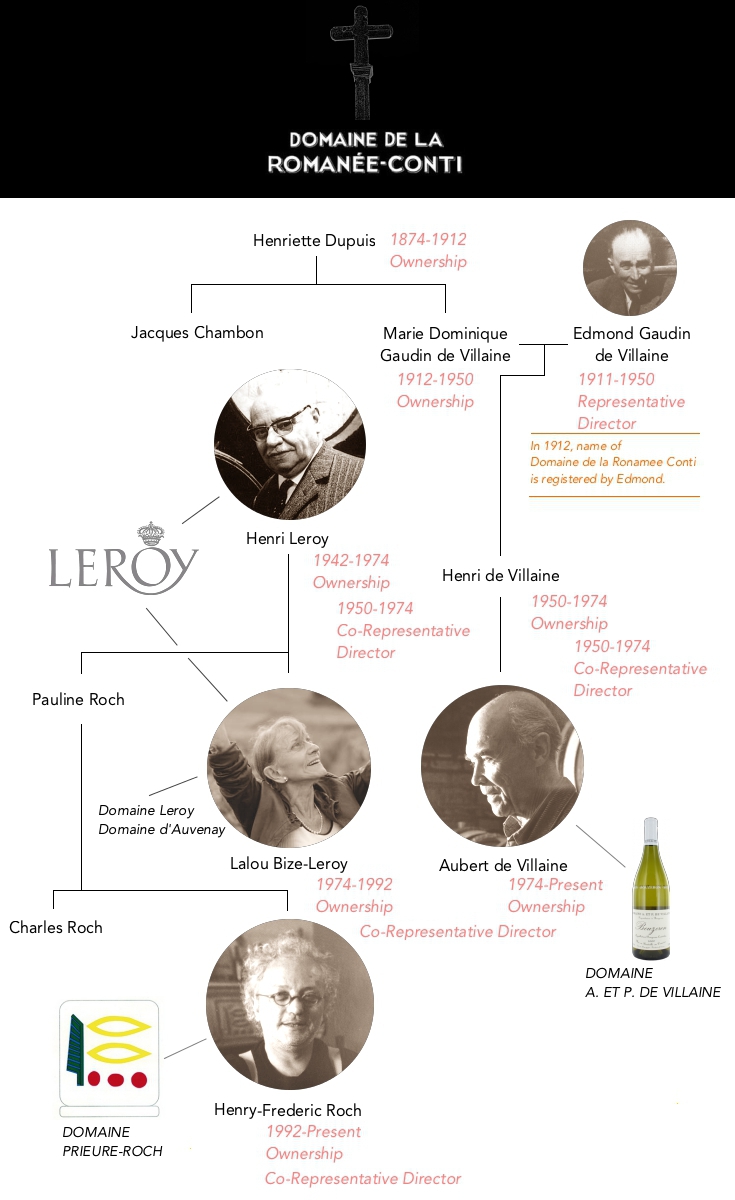 Lalou Bize LEROY夫人
Lalou Bize LEROY夫人有三個葡萄酒品牌。一.Maison LEROY,二.Domaine LEROY, 三.Domaine D'Auvenay。Maison LEROY是由Mr.Francois LEROY成立於1868年,他們是勃艮的頂級磋商者,亦訂立了以毫不妥協的優秀質量為導向的既定立場。
在1942年,Mr.Henri LEROY購買了DOMAINE DE LA ROMANEE CONTI(簡稱DRC)的股份並開始重組所有生產以挽救它的聲譽 。(在20世紀中葉,DRC事業低迷,DRC完全失去了它的名聲和質素)。他成功地把DRC酒莊挽救,讓它回到在勃艮第榜首的位置。他的女兒Lalou Bize LEROY於1955年接手Maison LEROY和DRC的所有權。因此我們可以在1971年至1988年之間看到DRC葡萄酒瓶上的LEROY標籤。
她從Charles NOELLAT手中買下了葡萄園,於1988年成立了自己的酒莊。此外,她又亦買了其他葡萄園並命名為酒莊D'Auvenay。
1991年開始,她決定集中打理Maison LEROY,Domaine LEROY和D'Auvenay,然後她便退出了DOMAINE DE LA ROMANEE CONTI。
Maison LEROY是很著名,其高品質的選擇和葡萄酒的保存得到無比的尊重。所有葡萄酒都是由夫人LEROY親自挑選(她品酒能力在法國被公認為是頂級中的頂級)。她和種植者之間不建立任何長期合同,以避免任何妥協。無論是那一個年份,她也只選擇用最好的葡萄。裝瓶後,她一直把葡萄酒都放在地窖,等待最好的時間來喝。