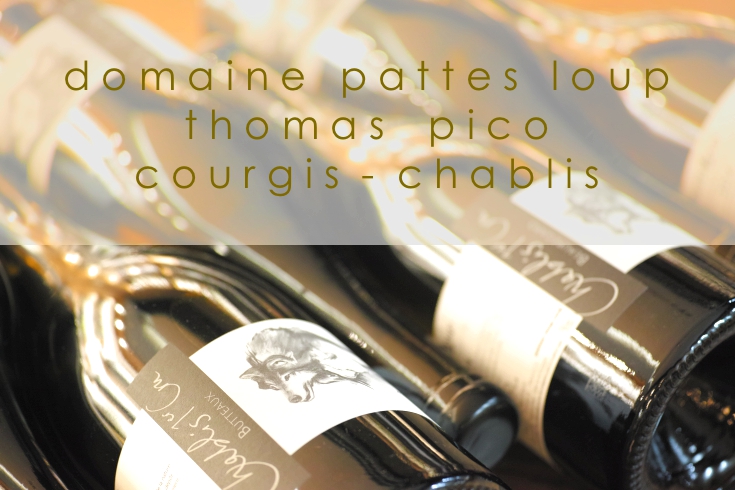 Thomas Pico started his domaine with 2.4ha vineyards in Courgis located in the edge of Chablis in 2005. Domaine Pattes Loup(means "wolf's paws") is one of the few "natural wine" in Chablis as well as Alice et Olivier de Moor(in fact Thomas Pico had many advices from Alice et Oliver de Moor).

His father had produced ordinary Chablis, Thomas Pico sharply changed direction to quality oriented vineyards management and wine-making when he inherited father's vineyards. He began to strictly control the yield and stop using all chemical products in the vineyards. It is quite rare in Chablis, because Chablis has big demand from all over the world, so all the Chablis producers seek for volume then quality is not a first priority. So choice is limited for the serious wine connoisseurs.

Thomas Pico cultivates vineyards based on biologic(partly Biodynamie), harvest by hand, with hand sorting. He ferments all his wines using indigenous yeasts. 14-16 months ageing in old barrel and bottled without fining and filtration. (for the 55 years old vines Chablis is fermented in concrete egg-shaped fermenters(30-40%) with the balance in stainless steel.) Pico's wine clearly expresses typicity of Chablis's soil with gentle and tender touch of Vin Nature.