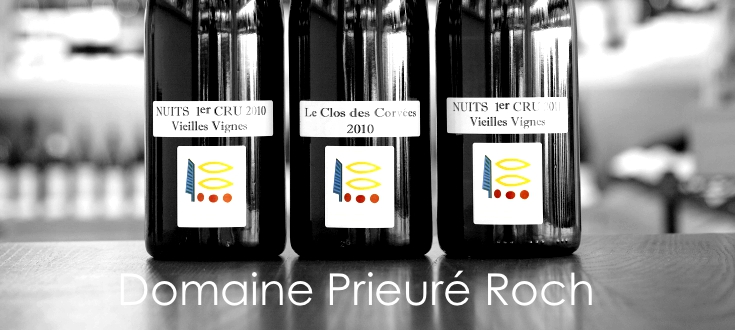 Henry-Frederic Roch is co-owner of Domaine de la Romanee Conti, and he also owns his Domaine Prieure-Roch. Since he has inherited position of co-representative director of DRC (the other is Aubert de Villaine) in 1992, he has been improving condition of vineyards, and all parcels of DRC were transitioned to biodynamics. Henry-Frederic is a nephew of Lalou Bize-Leroy(Domaine an Maison Leroy).

He established Domaine Prieure-Roch in 1988 with the small parcels of LES CLOUS(VOSNE-ROMANEE), VOSNE-ROMANEE CLOS GOILLOTTE, VOSNE-ROMANEE LES HAUTES-MAIZIERES and GRAND ORNINAIRE. And he could purchase CLOS DE VOUGEOT in 1990, CHAMBERTIN CLOS DE BEZE and VOSNE ROMANEE LES SUCHOTS in 1994, NUITS-ST.GEORGES CLOS DES CORVEES in 1998(producing this cuvee since 1995 by metayage).

The wine of Prieure-Roch is the icon of Vin Nature and Biodynamie. His wine is fine and delicate like a glider, and everything is composed on subtle balance.