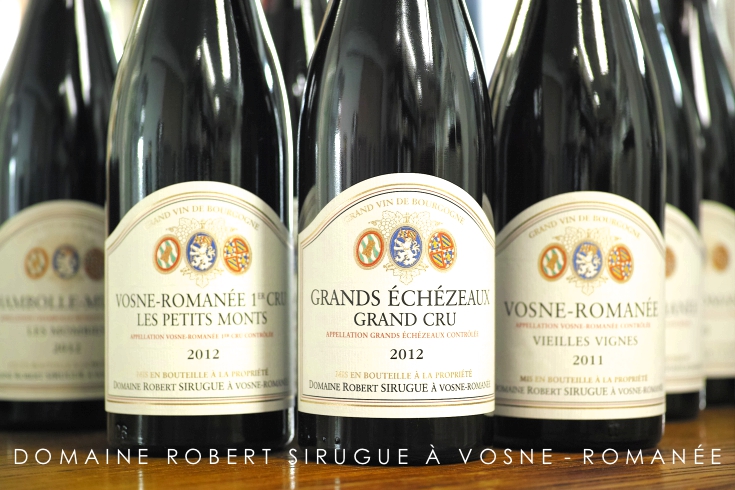 Domaine Robert Sirugue owns around 11ha of vineyards. Part of them are sold under label of Domaine Robert Sirugue and rest of them are sold to negociants.

2ha of AC Bourgogne(Pinot-Noir) are located in Cote de Nuits. A tiny plot in the Chambolle-Musigny Village Les Mombies(only 1,700 bottles/year), and 4ha of Vosne-Romanee Village located in several different lieu-dits.

Vosne Romanee 1er Cru Les Petits Monts is located just next to Richebourg, Cros Parantoux, La Romanee and Aux Reignots. This is the reason why its quality often comes close to Grand Crus.

Only 0.1263ha of small plot of Grands Echezeaux is in the northern part of this climat. Grands Echezeaux was featured in comic "Drop of God" as the 10th apostle. Production is only 600 bottles/year.

Seems first golden time of this domaine was 60's to mid 80's. Then the domaine had not been in the spotlight for a while. When Marie-France and Jean-Louis Sirugue took over in 2007, the domaine began to improve quality again and today they are recognised as one of the top domaines.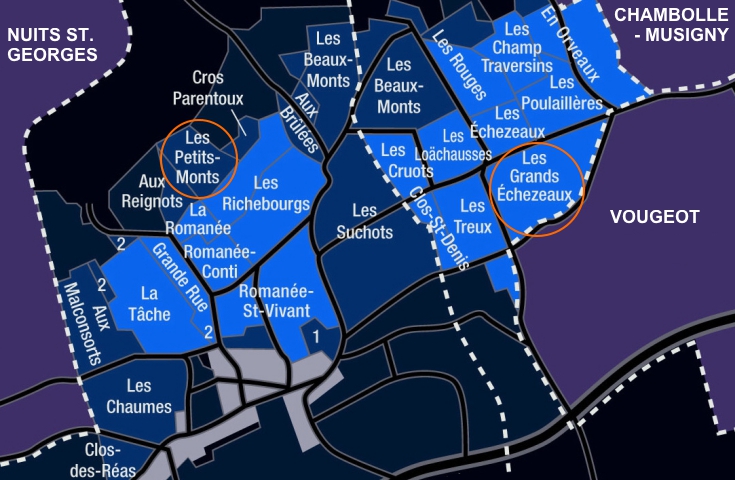 LES PETITS MONTS就地理位置是位於RICHEBOURG,
CROS PARANTOUX,LA ROMANEE和AUX REIGNOTS的旁邊 。
正因為這原因,其質量往往達到GRAND CRU的水準。


GRANDS ECHEZEAUX在漫畫"神之水滴"被譽為第10使徒。
生產量只有600枝。


充滿了純優良黑比諾和VOSNE-ROMANEE 風味的複雜性。
---