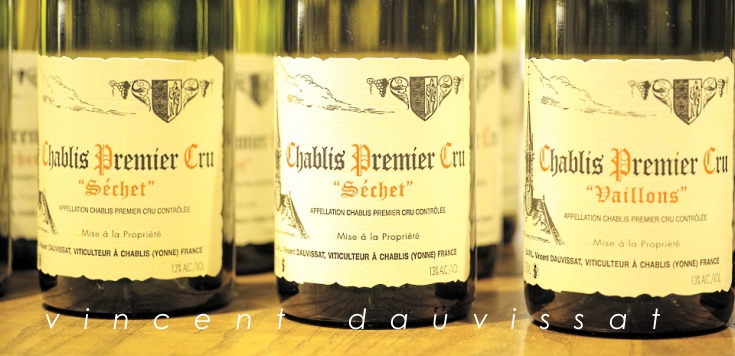 Vincent-Dauvissat

Along with François Raveneau, Dauvissat is unquestionably Chablis' greatest producer and those two domaines had been only choice for quality oriented wine connoisseurs like us for many decades.



Since 1931, Dauvissat family has been selling wine under their own label.

Dauvissat is well known as a traditionalist who use oak barrel for vinification* and ageing(same as Raveneau) - but he says most important thing is not a barrel, it's a vineyard. He started biodynamie partially in 1998, and spreaded to all the vineyards in 2002. Since then, seems the wine has acquired further accurate expression of terroir, verticality and purity. (*In fact he uses both oak barrel and stainless tank)



DAUVISSAT-CAMUS label

Some of VINCENT DAUVISSAT wines appear under the "DAUVISSAT-CAMUS" label. Because Dauvissat's vineyards are owned by different family members and Vincent Dauvissat farms all of his family vineyards—and makes all of the wines. The inside of bottle is exactly same as VINCENT-DAUVISSAT label. DAUVISSAT-CAMUS label is relatively rare.