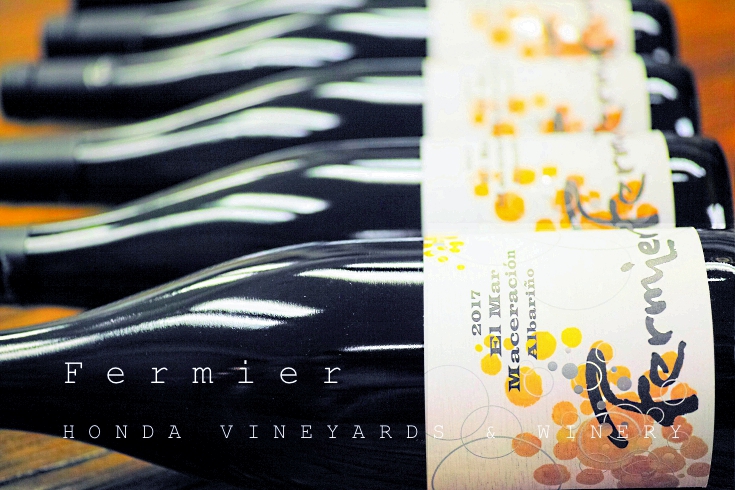 Takashi Honda used to be a banker in Tokyo, but he moved to Niigata which was where he grew up, to be a vigneron. Honda took a seminar of winery management which was provided by Cave d'Occi Winery(one of the pioneers of Japanese hand crafted fine wine) in 2005 and he established HONDA VINEYARDS & WINERY in 2006, just next to Cave d'Occi with a small parcel of Albariño. This parcel was planted by Cave d'Occi, and Honda accomplished this challenge - releasing the first Albariño wine made in Japan in 2009.

The vineyards of Fermier are located on sand dune Echizenhama at the foot of Kakudayama, and Albariño - a grape variety from the Galician coast in northern Spain is planted on its particular terroir. Once Honda started working in the vineyards, he got inspired immediately and was convinced potential of Albariño in this place. Indeed, there are lots of similarities between climates of Echizenhama and Galicia. Honda took actions quickly; he expanded vineyards in Kakudahama(near Echizenhama), Niida(riverside of Shinano River) and Higashikayaba(riverside of Shinano River - by contracted farmer).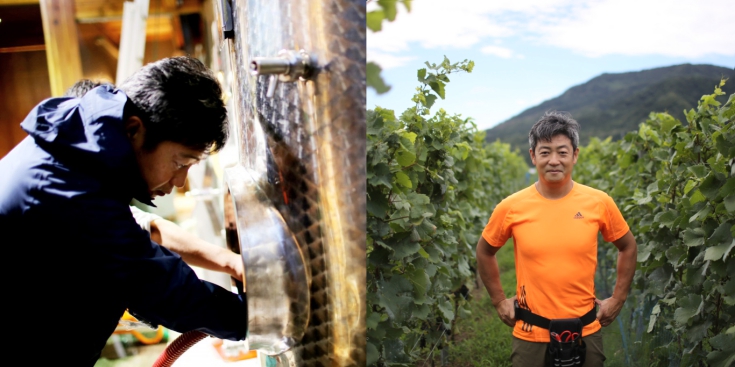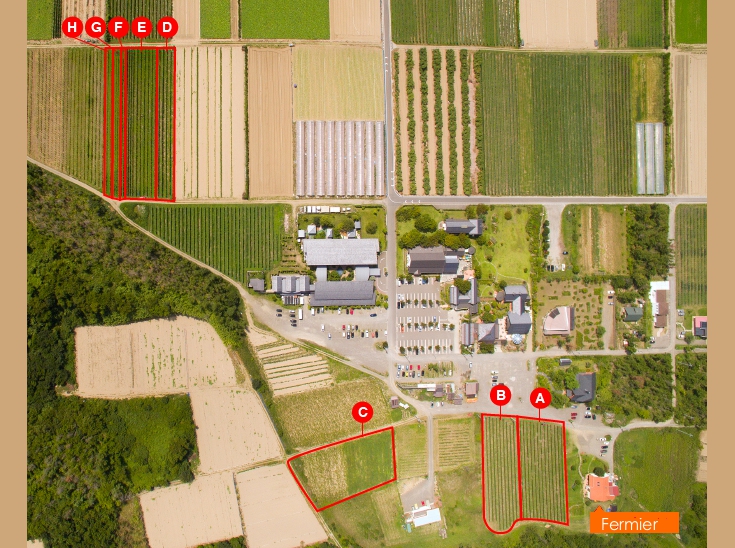 A : Albariño | B : Cabernet Franc | C : Undisclosed | D : Albariño

E : Pinot Noir (Spätburgunder / D115 / D667) | F : Petit Verdot

G : Pinot Noir (D777) | H : Pinot Gris
---
Today Honda cultivates 1.6 ha. Majorly Albariño, besides Cabernet Franc, Pinot Noir, Petit Verdot and Pinot Gris are planted on their vineyards, and Chardonnay, Merlot etc are provided by contracted farmers. Herbicide and chemical fertilizers are never used. But he keeps flexibility to use minimum pesticide if it is needed. *Due to high humidity, vignerons in Japan need to deal with a higher risk of downy mildew.
To make wine which reflects the nature of Niigata straightly, Honda firstly accepts the environment, and then listens to the voice of vines. If the vines crave something, Honda assists them. However, as a matter of fact, usage of agrochemical are minimum or zero. "I just want to make wine from terroir naturally. Organic farming or biodynamic farming is not a goal. Vignerons shouldn't force their ideal on grapes" said Honda.
In the cellar, Honda works in a natural manner too - Fermentation starts spontaneously by wild yeast, transportation of liquid by gravity, minimum usage of SO2, and all the works are done by hand. Honda manages only small quantity which he can handle by himself.