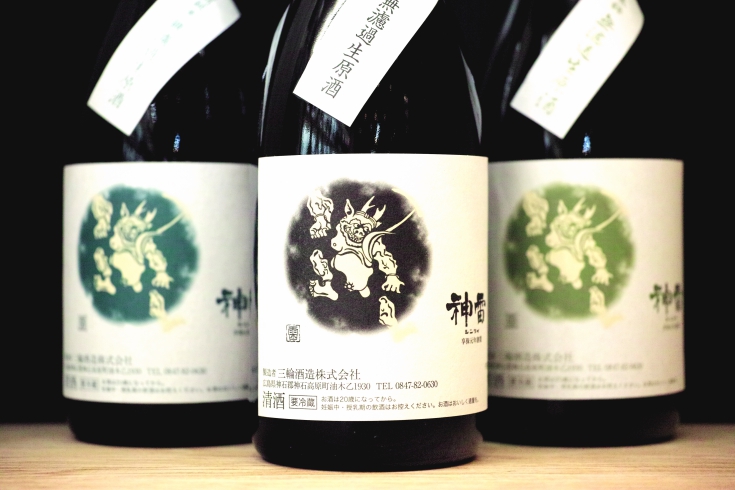 Miwa-Shuzou is located in a deep mountain in Hiroshima - 500 meters above sea level - cold climate and pure water makes exquisite Saké. 神雷 = Thunder God, its sound "Shinrai" also means "Trust" in Japanese.

Authentic Series : This artisanal craft Saké has beautiful structure, all these elements : umami of rice, fresh acidity, and delicate aroma are well integrated by 12 months ageing in their cellar. Then bottles are released when they reach the perfect condition.

Seasonal Limited Edition : Miwa-Shuzou releases seasonal version of various Saké such as freshly brewed in winter, autumn release etc. Miwa-Shuzou slices their Saké from different angle with different timing to appreciate full potential of Saké.

Jinseki Kougen : Saké from the terroir. This project is focusing on 100% Junseki plateau where the brewery is situated. Nakate-Shinsenbon Rice from local farmers, water from Jinseki, brewed by artisans in Jinseki.