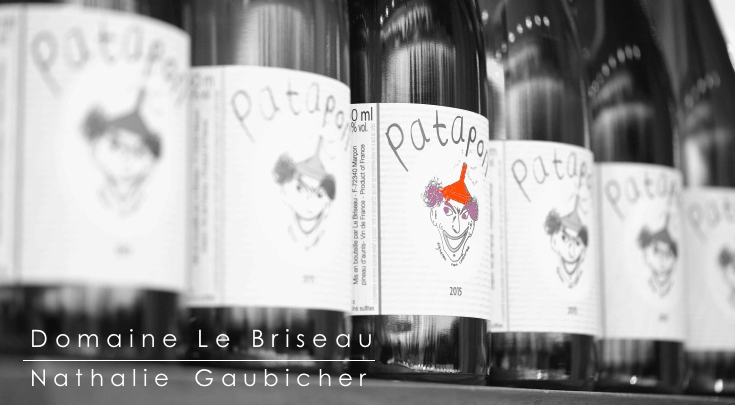 Domaine le Briseau was established by Christian Chaussard and Nathalie Gaubicher in 2002 in Jasnières, Coteaux-du-Loir. Christian was one of the iconic natural wine producer and his masterpiece "Patapon" became a great hit at the leading edge of wine scene in Paris, Tokyo and London.

Unfortunately Christian passed away by the tractor accident in 2012. But Nathalie has succeeded domaine and has continued wine making. Mainly Chenin Blanc and Pineau d'Aunis are being planted on around 10ha.
The vineyards are managed organically - no pesticides, insecticides or chemical fertilizers are used.

Fermentation is carried out with native yeasts, wine-making is going under non-interventionism. The wine is bottled without filteration. This is the wine for pure pleasure to drink.