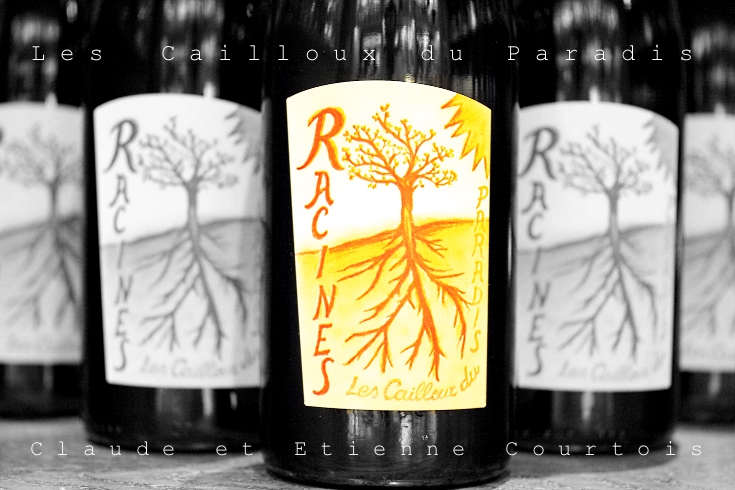 Domaine Les Cailloux du Paradis is situated in the forest of Sologne, at the left bank of Loire valley.

Descendant of Celt, Claude Courtois was born in Bourgogne. His elder brother inherited the family farm, therefore Claude was obliged to move to somewhere. He spent several years in Provence and then finally settled down in Sologne. He found abandoned farmland and that was an inaccessible corner of land. Then luckily he could acquire that 20ha with very low price in early 90's.

The land was composed by different types of soils which contained minerals such as quartz, silex, clay etc, so he named this land "pebbles of paradise(=Les Cailloux du Paradis)".

However, condition of those soils were not very healthy at that time because former owner had used a lot of chemicals for decades. But Claude detoxified and restored the soils carefully, and then today his lands are totally healthy. Based on a manner of biodynamic farming, finally Claude Courtois has created small planet there - he has placed fruits trees, vegetable farm, forest and vineyards in this land.

Today around 20 kinds of grape varietals are planted on their natural eco-system and produce idyllic and beautiful wines without AOC. To produce wines as they want, they stay out of commercialism of AOC system, so all Courtois's wines are being released as "Vin de France". You can find Romorantin, Menu Pineau, Gascon, Syrah etc. together with Sauvignon, Chardonnay, Gamay, Cabernet Franc, Pinot Noir.

Needless to say, the wine making is also totally natural. Fermentation is executed by wild yeast, No racking, No fining, No SO2 added during vinification and zero or minimum for the bottling.