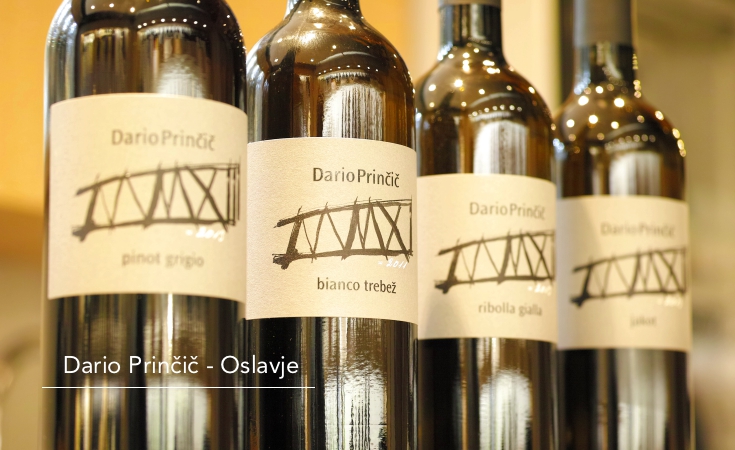 Oslavia - Friuli-Venezia Giulia, Northern Italy : Dario Princic has farmed his vineyards biodynamically since 1988,and he began bottling his own wine in 1993. In late 90's he reacted quickly the change of his neighbours(such as
Gravner
, Radikon) and his wine-making has also transformed to skin-contact.
But no one bought his wine for ten years, so he was obliged to consumed his wine at his osteria(casual wine bar). But he had just kept on making wine what he wanted, and finally people began to talk about his wine in 2004 and suddenly its demand rose rapidly. Today, it is not easy to find his bottle in the market.
Dario Princic's wines are characterized by its orange colour and particularly dark pink for Pinot Grigio with rich taste, dense, complex, with no heaviness.
He has been a close friend of
Josko Gravner
and especially Stanko Radikon and Nicolo Bensa(La Castellada) were classmate in school days. Hence naturally his wine-making is hugely influenced by those friends through there interactions. It was slow start, but today he is indispensable when we talk about "maceration" wine either Italian natural wine. Dario Princic shares same philosophy with
Panevino
,
Paolo Vodopivec
,
Angiolino Maule
and
Paolo Bea
etc.