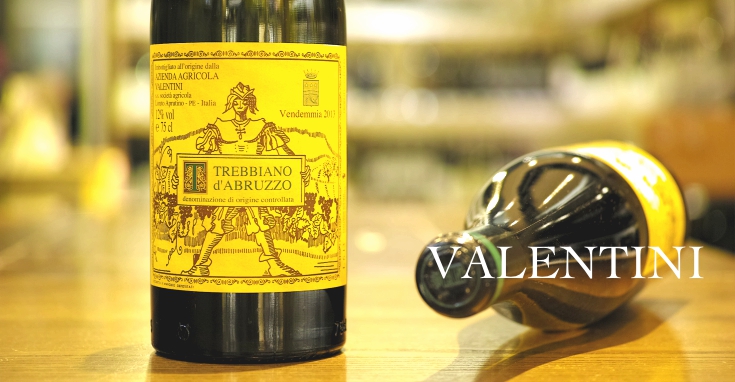 Valentini family has been growing grapes since 17th century, and Edoardo Valentini started to get involved with wine at the beginning of the 1950s. Edoardo strictly kept natural farming and traditional winemaking methods, however its unparallelled attention to details without any compromise was extreme and that made huge difference from wines which were made by his
neighbours.
Edoardo lifted popular and casual grape "Trebbiano" to such a super high-end wine.

For example, selection of ripest grape - Edoardo Valentini kept less than 10% of total crop and sell 90% to others. Moreover sometimes they do not release wine if they are not satisfied with quality of grapes. This is one of the famous story but for the most part of details about wine making has been secret. Valentini family seldom open the door of their cellar to anyone involved in the wine business.
Edoardo passed away in 2006 at the age of 72, and became a real legend of Italian wine. Legend continues today, his son Francesco keeps on producing "same" wines.