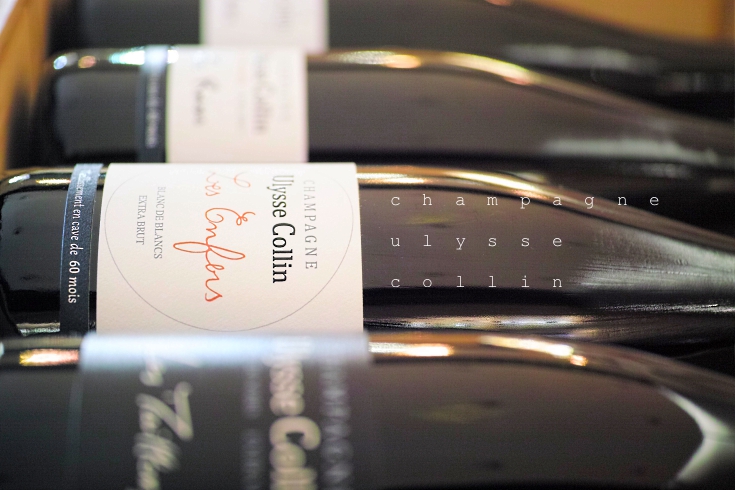 Olivier Collin were inspired by Anselme Selosse when he visited Jacques Selosse, and he began to work as a trainee in 2002. In 2003 he decided to take back family vineyards from Vranken and started wine-making by himself as a "Champagne Ulysse Collin". His first release was Les Pierrières made from 2004 vintage, secondly Les Maillons 2006, followed by Les Roises 2008, Les Enfers 2010 and Les Maillons Rosé 2011. Each wine is produced separately, there is no blended wine.

Olivier Collin started reformation from the vineyards first. He eliminated chemical fertilizer and pesticide from the vineyards and established his own way to manage the vineyards which is based on biologic. Wine-making has carried out naturally and non-interventionally as possible. Long time fermentation(6-8 months) by indigenous yeasts, élevage in old barrels, wines are bottled without fining and filtration.

This flag ship of new era of Champagne has deep colour, high density, complex and extremely refined. It's like a Burgundy Grand Cru with bubbles.


Champagne Ulysse Collin is Only Available in the Shop.
Please visit
"Vin et Saké Nature" in Central HK.