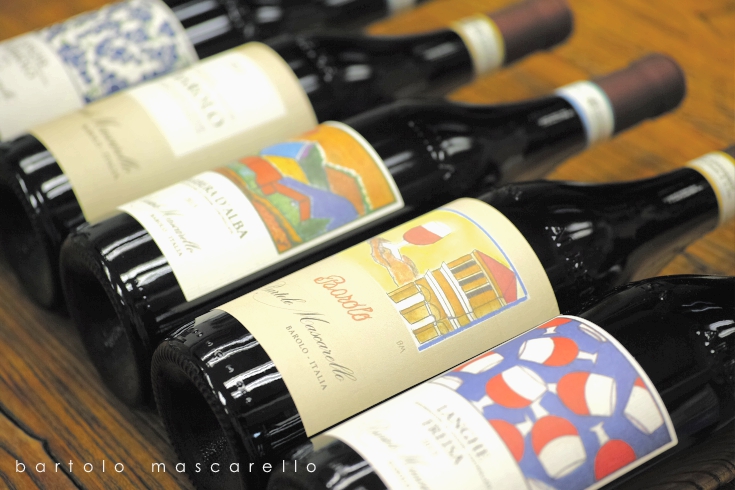 Barolo, with no Barrique



The wine of Bartolo Mascarello is living legend in Barolo. For three generations - Giulio - Bartolo(1927-2005) - Maria Theresa - nothing changes in the process of wine making and philosophy. Wines are vinified in Botti(large old barrels of local oak and chestnut) without temperature control, and they never use barriques. The Barolo is made of blending of 4 great vineyards : Cannubi, San Lorenzo, Rue and Rocche di la Morra. Freisa and Dolcetto d'Alba are produced by traditional way of "Ripasso" by Nebiolo(Nebbiolo).

In the late 1980s and early 1990s, international and Italian wine journalism had began to criticise traditional Barolos and promote single vineyard wine which has dark colour, with coffee and vanilla flavoured from ageing in new barriques. Bartolo Mascarello had never changed his style, and had
enthusiastically 
followed old tradition of Barolo making.

Bartolo Mascarello created a special hand-painted "No Barrique, No Berlusconi" label and he explained: "No Barrique, because I am against the use of barriques in Barolo – I am a traditional producer. No Berlusconi because I don't like his type of politics".

Mascarello had a loyal core of customers from around the world throughout his career, also started to receive critical acclaim. The Italian wine world was shocked and thrilled when his wine received recognition in 2002 by the leading Italian wine guide, reversing years of criticism. - Time passed, and today the Modern style wine booming is over, and the wine culture gained diversity and depth in advanced countries. Mascarello's wine is recognised as a purest and most beautiful Barolo.

Today, Bartolo's daughter Maria Theresa is taking care of the winery, and has been following her father's traditional methods.




BARTOLO MASCARELLO BAROLO DOCG VINI TIPICI D'ITALIA -1 BARTOLO MASCARELLO BAROLO DOCG VINI TIPICI D'ITALIA -2