Frédéric Cossard established Domaine de Chassorney in 1996 after 10 years experience as a wine merchant, and today he is well recognized as top natural burgundy wine-maker who produces one of most beautiful wine.

Frédéric Cossard manages his vineyards by "homeopathic farming". This is one of the most advanced agriculture which is mixture of homeopathy and biodynamie, and it has been developed by Frédéric Cossard himself. He does not use SO2 and any chemical products in the cellar, so vinification is also totally natural.

As a result of high level of integration of sense, intelligence and technique, the wines are extremely pure, clean and straightly express the terroir. Wines are linked with movement of moon and planets. We can enjoy many different faces of wines at different occasion. We can feel the wines are alive in the bottle and in the glass, it is "Vin Vivant".


>>>En Primeurs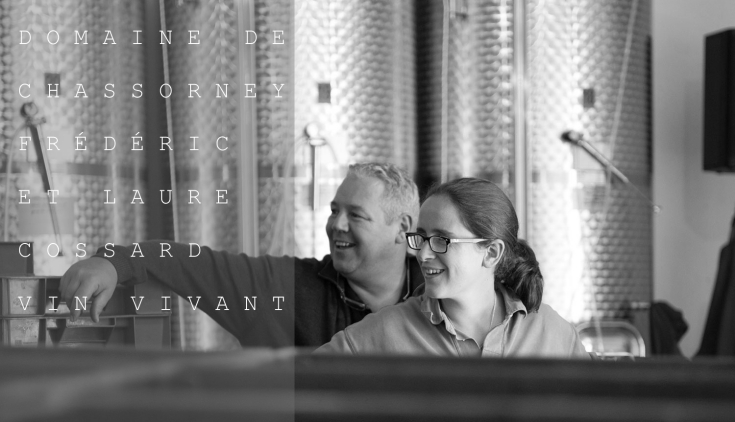 [Domaine de Chassorney] : Frédéric Cossard owns around 10ha. Saint Romain, Volnay, Savigny les Beaune and Hautes Cotes de Beaune.

[Frédéric Cossard] : Frédéric Cossard produces wines from buying grapes. He has established strong connection with growers through his previous job and he has the best discerning eyes to choose good grapes. He produces Vosne-Romanée, Nuits-Saint-Georges, Morey-Saint-Denis, Chambolle-Musigny, Chassagne-Montrachet, Puligny-Montrachet, Beaune... all Burgundy appellations. Besides, Cossard produces wine from the grapes from other region such as Jura, Languedoc, Beaujolais...etc. Quality of négoce wines are same as his domaine wines.