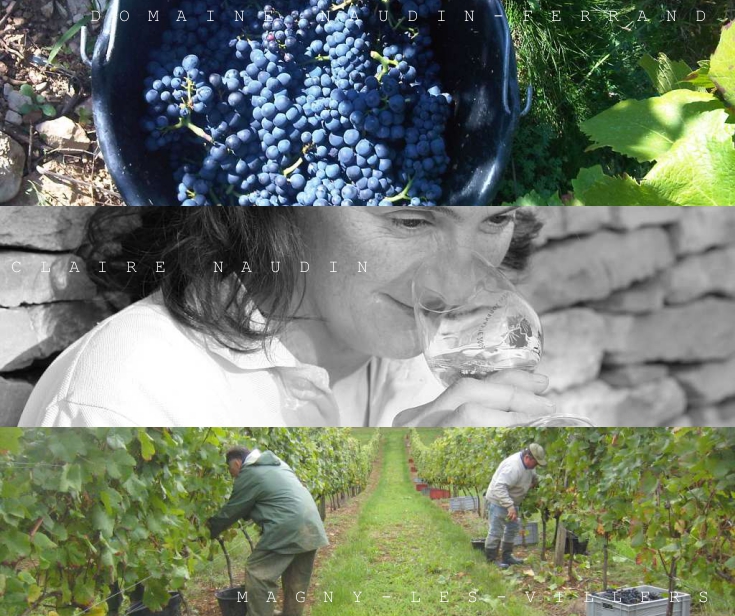 Since Claire Naudin inherited the Domaine Naudin-Ferrand in 1994, she has worked as natural as possible, based on the principle of sustainable viticulture. She eliminated chemicals from the cellar and vineyards. She tried to be free from standardization of Burgundy wine making, which had been spread among her neighbours.

Claire's vineyards are managed organically, but she doesn't apply for certificate on purpose to avoid the wine or wine-making tends to standardization. Healthy and high quality grapes are harvested from these vineyards by extremely low yields.

Grapes are transported by the principle of gravitation in the cellar(so grapes are not damaged before fermentation process), fermentation is started by natural yeasts, no SO2 added during the fermentation process, and no filtration or fining before bottling.

The wines are vibrant with good transparency and impressive delicacy. Clare Naudin produces noteworthy "natural" Burgundy wine the same as her husband Jean-Yves Bizot.