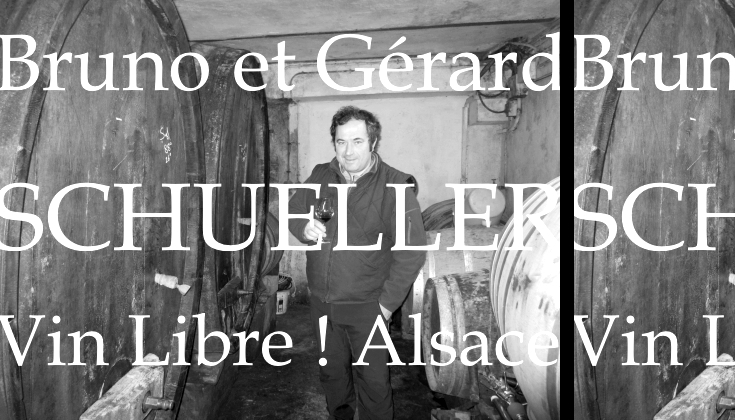 Domaine Gérard Schueller is located in Husseren-Les-Châteaux, a few kilometers south-west of Colmar, Alsace. Father and son, Gérard and Bruno Schueller had worked on 7 hectares and another 3ha were consigned in 2017 for the new project called "Lucie Colombain". Bruno Schueller joined wine-making in 1982. They own land on Grands Crus that are split between Eguisheim and Husseren-les-Chateaux, namely Pfersigberg and Eichberg. The most interesting terroir might be Bildstœcklé. This lieu-dit is within the commune of Obermorschwihr, the southern neighbour of Eguisheim.

Bruno Schueller produces around 40 different cuvées and releases around 25 wines eventually every year. Every year, each cuvée is differently tailored according to the characters of each cuvée. Bruno brings out the maximum potential of combination of grape variety, terroir and weather of each vintage. Bruno is a genius, he understands what grapes want clearly, then he just assists grapes to go in the right direction. As a result, the style and taste of same wine(same grape variety from same vineyards) will not be the same every year.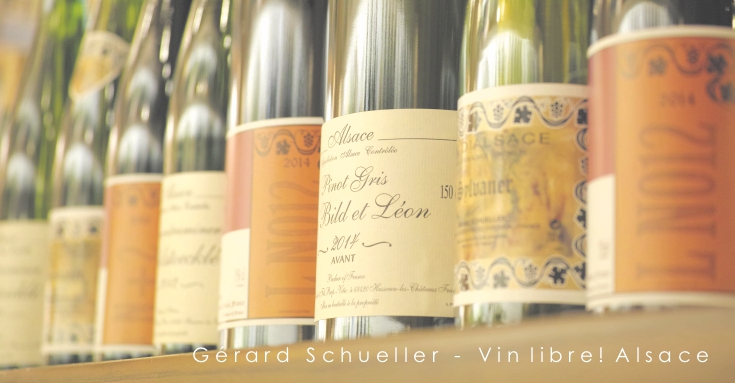 "The icon of Vin Nature does not produce Vin Nature"

Gérard and Bruno Schueller have managed their vineyards biodynamically and never used herbicide or chemical fertiliser for several decades, although they do not have an intention to apply for the formal certification. Bruno is very open and positive to share his experience and philosophy with other sincere producers, but he does not belong to any group or association.

Bruno Schueller is very independant-minded and says their wine-making must be free to make the wine they want. He prefers to stay free from strict frames of biodynamie, and keeps flexibility to adapt to different situations to make best wine.

Bruno says "I don't think that I'm producing Vin Nature because wine cannot be born spontaneously. Collaboration of artisanal elaborateness and nature creates high quality wine". He would rather prefer to call his wines as "Vin Libre". Nevertheless the wine of Gérard Schueller is definitely a model of Vin Nature from all over the world...

Bruno makes wines with minimum intervention. Zero sulphur is added during the vinification, the primary fermentation is allowed to reduce the residual sugar to a bare minimum, and Bruno opens up for malolactic fermentation. The result is characteristic, golden, aromatic wines with superb purity, is dense, lively, and a dry finish with profound minerality. - Drink it with an open mind.

The wines are not always in line with what is seen as typical for varietal wines of Alsace. In fact sometimes the wines of Bruno Schueller do not pass the sensory tests of INAO. However, this does not seem to worry Bruno. Tiny volume of his wines are in great demand from enthusiastic drinkers, especially natural wine bars and restaurants. Bruno doesn't want to be involved trouble with INAO or CIVA, so he is planning to step away from those committees and will release all of his wines as Vin de France in the near future.