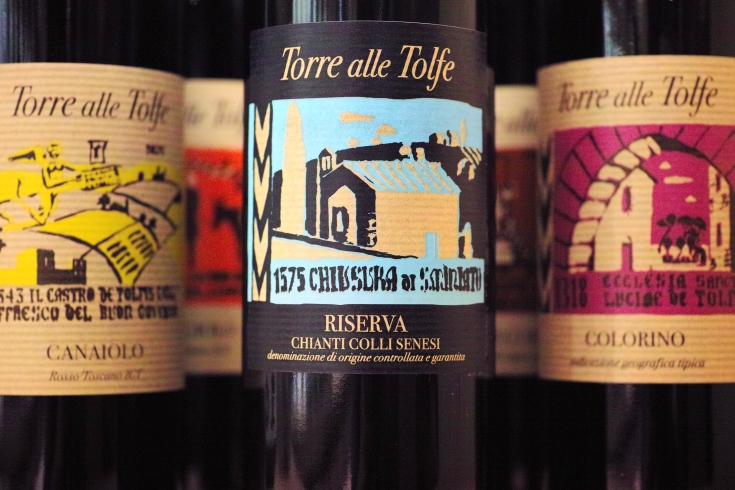 2017 to 2018, La Torre alle Tolfe rebuilt a team with two specialists, an agronomist Stefano Amadeo and a wine-maker Giacomo Mastretta(ex. La Porta di Vertine). Giacomo is known as a talented wine-maker in non-intervention manner and as a expert in Sangiovese grape. The combination of organically grown healthy grapes and Giacomo's natural wine-making became quite successful.

The new wine has beautiful concentration, energetic hot core, straight backbone - originally the vineyards have been managed organically since 2003, and then, on top of that, Stefano's precise tuning of the land and Giacomo's wine-making explosively boosted the quality of the wine.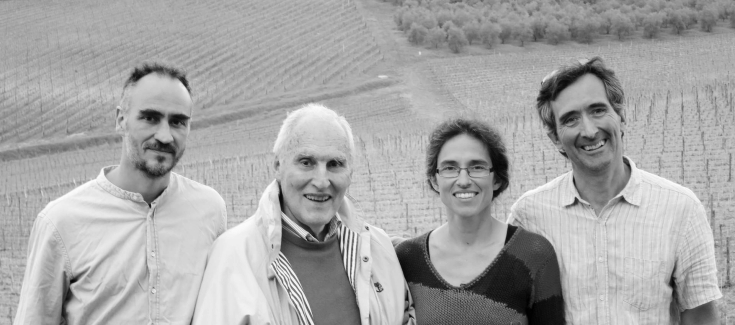 La Torre alle Tolfe is an organic agricultural estate in the Chianti region of Tuscany, in the subregion of Chianti Colli Senesi. The estate extends over 100 hectares, and includes 13 hectares of vineyards, interspersed with olive groves, woodland and meadows.
The hilltop location of the vineyards (330m above sea level) guarantees good ventilation with a dry microclimate around the vines. The soils mostly have good drainage, with quite a high sand content (roccia arenaria), but this does vary between vineyards and La Torre alle Tolfe is making the most of this variability. One perhaps surprising component of these soils is marine life : some three to five millions years ago this land was coastal and parts of the land are rich in both beach pebbles and oyster shells.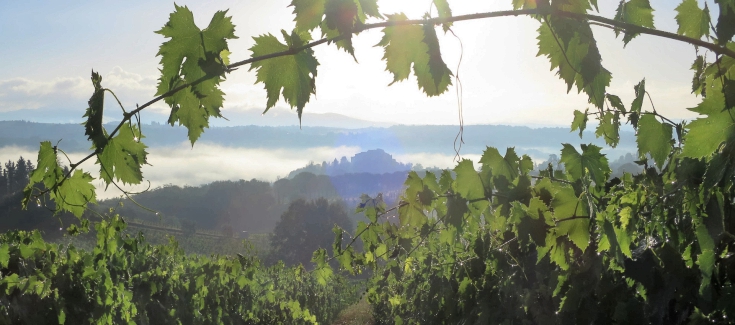 Predominant grape variety is Sangiovese (the main component of our wines), with other local varieties including Canaiolo, Colorino and Ciliegiolo. They are trained and pruned following in the Guyot system. Each grape varieties are picked by hand separately at the optimum time of maturation. La Torre alle Tolfe has been making wine using organic methods, since 2003 and are constantly moving towards more natural and sustainable methods. The aim is to build long-term sustainability into soils and vines, to obtain the best possible grapes, that reflect the terroir, with minimal mechanical and chemical intervention. La Torre alle Tolfe invests in manual labour to avoid soil compaction, and manages grass cover to reduce erosion during wet periods, while avoiding excessive water competition during the dryer months.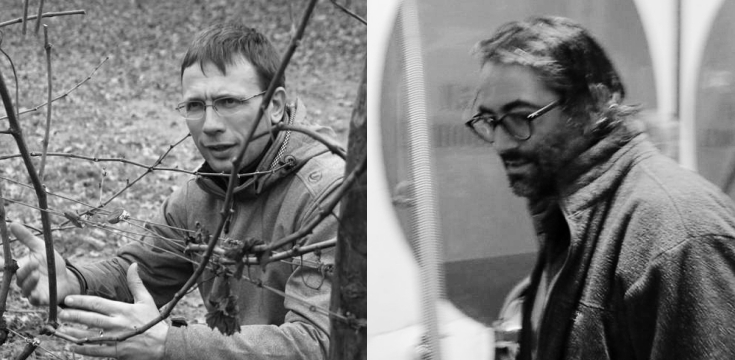 Following the arrival of Stefano Amadeo – the agricultural advisor- in 2017, La Torre alle Tolfe havs invested in the analysis of soils and of the flower and insect biodiversity in the vineyards. With his help La Torre alle Tolfe is increasingly managing the vineyards as ecosystems, building up the soils, and enhancing natural diversity, for example of native plants and pollinators. Interventions involve the targeted use of organic manure, grass cover and green manures (such as nitrogen fixing plants) to ensure ideal growth conditions for the vines and grapes. La Torre alle Tolfe is also meticulous in the pruning and management of the new vines to encourage their health and longevity, without pushing for excessive production.