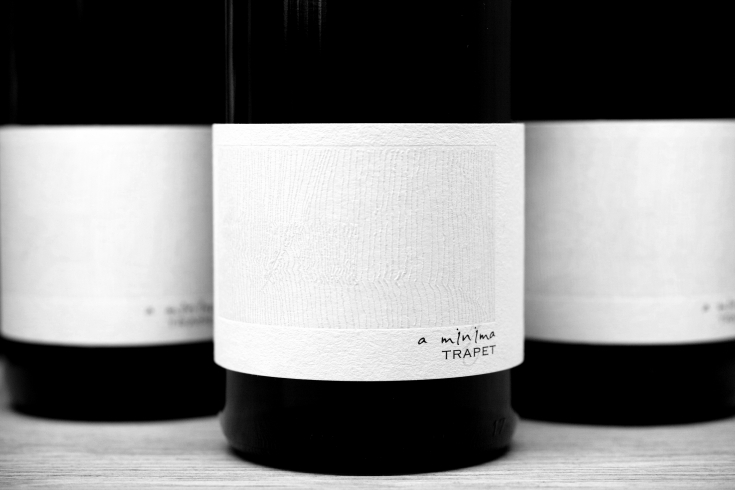 An enthusiastic biodynamist Jean-Louis is well-known as top Burgundy wine producer based in
Gevrey-Chambertin. Besides, Jean-Louis a
nd his wife Andrée own the vineyards in Alsace. The wines of Trapet-Alsace are characterized by superb purity of fruits, mineral and high density - and all these elements are wrapped by delicacy and softness.

Trapet is a member of Renaissance des Appellations(organized by Nicolas Joly, the group of natural wines. Members are required strict observance of high level of the charter of quality). Whole process - from the vineyard to cellar works - is fully managed by natural method.

[Ambre Series]


In 2017-2018, two sons of Andre Trapet, Pierre and Louis joined the Domaine Trapet in Alsace. They had the idea of creating a new wine to reflect and translate their terroir from the different angle. The idea was "traditional Alsace grape variety from the vineyard biodynamically maintained for a long time x macération process", and it was not mistaken. They had presented astonishing results immediately. This Ambre series broaden the possibilities for wine making in Alsace, and the paring between wines and cuisines.
---







Domaine Trapet in Alsace?





You can't reinvent your identity





When Burgundy grape grower meets Alsatian grape grower, an only daughter with a profound affection for her local soil, they feel a primitive, uncontainable duty to draw attention to the vines that tell the secrets of their native soil, a duty that ultimately becomes a passion.




Men come and go, the soil remains, we are merely passing…




We originally felt this urge out of duty and respect for generations of Alsatian grape growers before us (Jean-Pierre and Hélène Grayer, our Great grandparents Pontius). Duty then turned into passion, a passion for the vines of Alsace, and we became determined to make them the closest possible reflection of their homeland.




Finally, it became a pleasure, a pleasure to work with a soil so rich in history and culture, a soil so rich in meaning and emotion, a soil with a strong, steadfast personality, and our ambition for Alsace wines to be signed by Trapet was born.(

Andrée Trapet

)


L'éloge de la douceur

Wine is one of the most civilized things in existence. In my capacity as a wine grower, the path of gentleness and respect enables me to make my way towards the highest degree of expression of my soils. This gentleness, chosen with due consideration, often follows the paths of tradition.

It travels across the vineyard. From the first buds to harvesting, the grape is accompanied but never forced. It passes through the fermentation room where the bunches of grapes are meticulously sorted and delicately pressed.

It follows its course through the cellar where the wine gently oozes out in all solemnity. It finally slips into its bottle to set free in their entirety, some years later, its flavours and delicate, elegant and harmonious fragrances.

In short, the prospects that gentleness offers to the wine grower who knows how to follow them through are rich. Rich, too, are the heady perspectives for the amateur who knows how to taste them. (Jean-Louis Trapet)