In the late 1960s, while attending the university of California at Davis, Christian Moueix fell in love with the Napa Valley and its wines. son of Jean-Pierre Moueix, the famed wine merchant and producer from Libourne, France(Ets Jean-Pierre Moueix), Moueix returned home in 1970 to manage the family vineyards, including Chateaux Petrus, La Fleur-Petrus, Trotanoy in Pomerol and Magdelaine in Saint-Emilion.

His love of Napa Valley lingered and, in 1981, he discovered the historic Napanook Vineyard, a 124-acre site west of Yountville that had been the source of fruit for some of the finest Napa Valley wines of the 1940s and 1950s. in 1982, Moueix entered into a partnership to develop the vineyard and, in 1995, became its sole owner. He chose the name 'Dominus' or' Lord of the Estate' in latin to underscore his longstanding commitment to stewardship of the land.


>>> Go to Ets Jean-Pierre Moueix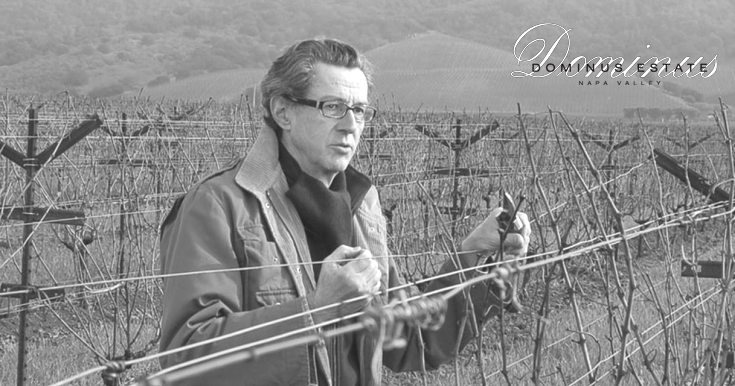 "A wine is only as good as the grapes from which it is produced…",
/ Christian Moueix

One of the most respected wine producers in the world, Christian Moueix is on a personal quest for perfection in grapegrowing and winemaking. It is a journey that began in Bordeaux and continues today at Dominus Estate, where he has instilled his philosophy and inspired his team to share his values. To walk the vineyard with Christian is to witness a commitment to the land, a strong sense of purpose and the modest soul of a man of the vines.


Go to Ets Jean-Pierre Moueix
|
Go to Ulysses Vineyard