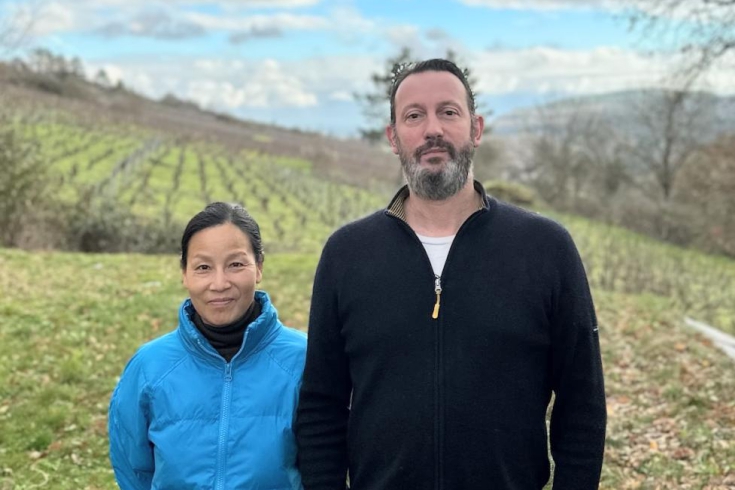 Tomoko Kuriyama and Guillaume Bott, the maison de vin "Chanterêves", this domaine & micro-négoce reached the milestone 10th vintage in 2019. They have continued fine-tuning of details of wine-making every year, and sometimes they have changed the wine making drastically.

Today, early vintages such as '10, '11, '12, '13 have proved ability of their wine to age and authenticity, and '14 and '15 indicated synchronization of their direction and natural wine movement much clearer, and they have expanded their lineup in '16, '17, '18 including "domaine" wine. The weather favoured their 10th vintage 2019, it's a compilation of their experience for 10 years. Chanterêves renewed label design from 2020 vintage. It looks like they declare stepping into next decade with their renewed determinations.

They work with growers closely to obtain ideal grapes(they also work in vineyards), and using biologically farmed grapes preferentially. Wine-making has carried out naturally as much as possible under non-interventional manner. Fermented by indigenous yeasts, new barrels are not used at all. There is no gimmick or makeup. This natural wines are supported by high quality of grapes and their artisanal spirit with sophisticated skills.